Venue: Services For Education, 3 Holt Court, Holt Street, Birmingham B7 4AX
The Government's, 'Working Together to Safeguard Children' (2018) requires Safeguarding Lead professionals to receive appropriate supervision, and this is reinforced by Birmingham Safeguarding Children Partnership (BSCP) and learning from serious case reviews.
The purpose of such supervision is to reach a balance between personal support and guidance, managerial review and case management analysis, encouraging reflection upon good practice. The impact of effective supervision is a safer, more reflective school setting.
Course Aims:
Establish clarity on what supervision is and is not intended to achieve; Enhance awareness of differing types of supervision including the key principles that underpin it Build familiarity with current policy and practice guidelines for implementing supervision
Examine a supervision framework, recommended by BCC that supports everyone to meet the requirements of their job description and the responsibilities of their role
Explore how to promote individual development and effective safeguarding practice in your setting
Understand how to create a positive environment that promotes safer, reflective practice
Build on your awareness of the signs there may be that indicate risky safeguarding practice
For more information contact us here or call us on 0121 366 9950.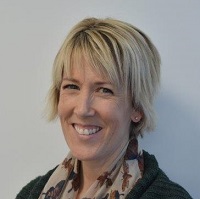 About the Course Leader: Tricia Bunn
Over a career spanning 20 years, Tricia has been involved in primary Education in a variety of contexts – as a teacher; senior leader; headteacher (within an LEA and within an Academy) and teacher educator. She is an experienced, successful headteacher, having led two schools since 2010.
For three years Tricia was Senior Lecturer in Primary Education at the University of Wolverhampton. In this role she was Module leader for English and Lead Tutor for the PGCE. Tricia is part of our School improvement team and is a tutor on the SFE primary initial teacher training programme.
She is the Lead English Adviser and co-leads on our curriculum development programme. Another key part of her most recent work has been embedding an understanding of cognitive theory into CPD, and ensuring this is the basis of work going forward.