Working Scientifically and Assessment in Years 5 and 6

Tuesday 29th Mar 2022
Effective teaching and assessment of Working Scientifically is central to developing children's ideas, skills, knowledge and understanding in science. This course will cover the progression across the different types of enquiry found within the 'Working Scientifically' framework and how these can be embedded through the Key Stage 2 Science Curriculum.
22 in stock
Print This Page
Event Details
Event Details
Day 1: 29 March, 2022
Start time: 09:00 GMT
End time: 12:00 GMT
Venue: Online
Description
During the course, participants will have an opportunity to:
Explore the teacher assessment of science in relation to the standards set out in the statutory national framework
Consider what makes effective evidence to ensure consistent and reliable teacher assessment judgements
This course provides an in depth focus of the progression within the five different types of enquiry including Observing over time, Identifying and Classifying, Pattern Seeking, Research and Comparative and Fair Testing and how these can be embedded into the Science Key Stage 2 Knowledge and Understanding Content. Delegates will leave with a portfolio of assessment tasks and how to moderate Working Scientifically effectively.
For more information, contact us here.
About the Adviser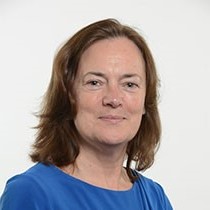 Denise Harris – Adviser, Services For Education
Denise has 25 years' experience as a qualified teacher (B.Ed, Hons) working in schools and an Education Action Zone. She became a local authority primary consultant in 2003 with a focus on mathematics and assessment.
In this role she gained accreditation as an Every Child Counts (ECC) Teacher leader and was awarded an MA in Early Mathematics from Edge Hill University. She has also successfully completed the NCETM Primary Professional Development Lead Support Programme gaining recognition as being accredited and up-to-date on current thinking on national mathematics priorities.
The focus of her current role is the management and delivery of the statutory assessment contract for moderation and monitoring on behalf of Birmingham LA. Through this role, and as an active member of AAIA, she works closely with other moderation managers both locally and nationally.