Becoming 1stClass@Number

Friday 14th Jan 2022 & Friday 4th Mar 2022
Becoming 1stClass@Number – for children who need further support to access the Year 1 curriculum. 1stClass@Number comes ready-made with detailed session guidance and extensive resources.
We can deliver 1stClass@Number as centre-based training, at your school or online. Please get in touch to discuss.
This course will support teaching assistants, teachers and link teachers who need further support at the level of the Year 1 curriculum to raise attainment in number and early calculation using the resources and session plans included.
The cost is £1050 for one teaching assistant and one link teacher.
Please note:
In order to guarantee the timely delivery of resources to your school you should place your order at least one week before the intervention start date.
Print This Page
Event Details
Event Details
Day 1: 14 January, 2022
Day 2: 4 March, 2022
Venue: Online
Description
Event Details:
Day 1 – Friday 14 January 09:00 – 15:30
Day 2 – Friday 4 March 09:00 – 15:30
Venue: Online
---
A specially trained teaching assistant delivers 24-30 half-hour sessions to a group of up to four children. The sessions focus on number and calculation, developing children's mathematical understanding, communication and reasoning skills.
The sessions are lively and active, engaging children in real life contexts that are both stimulating and fun.
Each topic starts with a simple assessment that helps the teaching assistant to tailor sessions to the children's needs.
Services For Education is a provider of Every Child Counts which provides professional development, training and resources for school leaders, teachers and teaching assistants in and beyond the UK. It is run by Edge Hill University on a not-for-profit basis and was set up with support from the DfE.
It is run by Edge Hill University on a not-for-profit basis and was set up with support from the DfE.
For further information about the programme please visit the Every Child Counts website here.
During the 1stClass@Number in Mathematics training, participants will develop:
Subject knowledge and increase effectiveness
Overall strategy for tackling mathematical misconceptions
Ability to support children, increasing their attainment, enjoyment and engagement in mathematics
You will receive interactive and easily-adaptable session plans, online guidance and downloadable resources, access to the ECC data system and telephone and email support.
For more information contact us here.
About the Adviser
Denise Harris - Adviser, Services For Education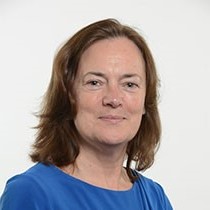 Denise has more than 25 years of experience as a qualified teacher (B.Ed, Hons) working in schools and an Education Action Zone. She became a local authority primary consultant in 2003 with a focus on mathematics and assessment. In this role she gained accreditation as an Every Child Counts (ECC) Teacher leader and was awarded an MA in Early Mathematics from Edge Hill University. She has also successfully completed the NCETM Primary Professional Development Lead Support Programme gaining recognition as being accredited and up-to-date on current thinking on national mathematics priorities.
The focus of her current role is the management and delivery of the statutory assessment contract for moderation and monitoring on behalf of Birmingham LA. Through this role, and as an active member of AAIA, she works closely with other moderation managers both locally and nationally.