Exciting news from Services For Education. We are relaunching our SCITT Programme, in Partnership with Best Practice Network.
In the words of the great George Benson, "Children are the future, teach them well and let them lead the way", and as educators that is our ultimate role- to create kind, brave and curious learners who are ready to take on and change the world.
At Services For Education, we do this by training teachers- developing their skills, pedagogy and practice to best teach the children in their care. Through our courses, networks and bespoke consultancy, we share high-quality, evidence-based understanding which allows us to indirectly improve the outcomes of children across the city and beyond.
Over the past decade, Services For Education has run both the Graduate Teacher Programme (GTP) and more recently the School-Centred Initial Teacher Training programme (SCITT) as a means of training the primary school teachers of the future. Both training programmes partnered trainee teachers with excellent schools across the city, providing them with a fully immersive experience, readying them for teaching classes of their own.
Unfortunately, the trainees who completed the course in Summer 2022, looked set to be SFE's last. The DfE had decided that all teacher training providers needed to become reaccredited with a long and arduous process set out to achieve this. As a small team, School Support came to the difficult decision that this would not be something we would have the capacity to achieve and therefore decided to cease our SCITT programme. This decision was not taken lightly, as teacher training had always been an important part of our identity, but inevitably we knew it was for the best.
As a company, we had assumed this would be the final curtain for our teacher training journey, but as it turns out, we won't be out of the game all that long at all…
At the beginning of 2023, we were approached by Best Practice Network (BPN) to explore the possibility of us being a delivery partner for their SCITT programme; delivering the curriculum and supporting trainee teachers in school. Best Practice Network are a nationwide teacher training provider offering a huge number of learning opportunities for new and experienced teachers alike. We were already working alongside BPN to deliver the Early Career Framework (ECF) and from this they saw our potential and asked us to come on board to support delivery of their accredited SCITT programme as well.
So here we are, in the thick of recruiting trainee teachers and partnership placement schools and raring to go. With events planned, resources made and emails sent, SFE are truly stuck in to our new SCITT journey and the opportunity to not only develop Birmingham's future teachers but to play an important role in maintaining the 'golden thread' of CPD is not only exciting, but a privilege for all involved. We cannot wait to see what the journey ahead has in store for us, our placement schools and our trainees.
If you, as a school, want to host one of our trainees or know someone for whom primary teaching would be the perfect career- please do get in touch with me on lucie.welch@servicesforeducation.co.uk or 07884 642860.
We would love to work with you.
About the Author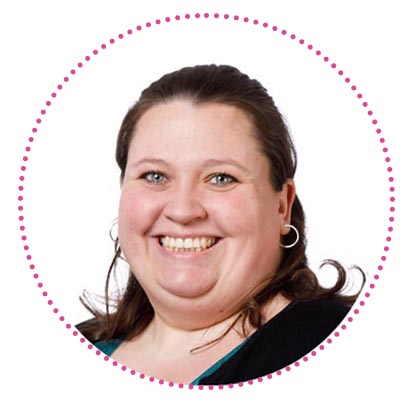 Lucie Welch – Adviser, Services For Education
Lucie Welch taught in primary schools for over 13 years, holding the roles of Assistant Head of School, Designated Safeguarding Lead, Designated Teacher for Looked After Children, Attendance Lead as well as many subject lead roles.
Through the role of DSL, Lucie has garnered huge experience and knowledge of safeguarding which she is passionate about sharing with schools both across Birmingham and nationwide. With a strong understanding of policies and procedures, as well as safeguarding in schools at a day-to-day operational level, Lucie can provide bespoke consultancy and training on a host of safeguarding related topics.
Lucie also leads on PSHE and RSE and has a focused interest in children's emotional health and wellbeing, understanding how trauma and adverse childhood experiences can impact children, as well as educating staff and pupils on Sexual Violence, Sexual Harassment and Harmful Sexual Behaviour in schools.
Lucie is also a part of our Health for Life team and helps deliver the Early Career Framework on behalf of the Best Practice Network.